Your Salina Chiropractors
Choosing the right Chiropractor is an important choice to make. Our doctors and staff are trained on the latest chiropractic treatments & technologies...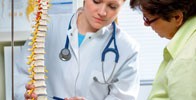 Safe & effective Chiropractic
Chiropractic care is a safe, effective and natural approach to managing pain and other health related issues. We invite you for a complimentary, no obligation consultation today.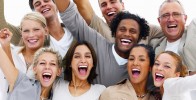 Live Better Today!
Enjoying a long and healthy life is important to everyone. Chiropractic care unlocks your body's true potential and natural healing process to ensure your life is a healthy life.
Salina Chiropractors
Thank you for visiting the website of Salina Chiropractors Dr. Jeff Rapp and Dr. Maria Rapp. Chiropractic Wellness Center - a professional Salina chiropractic clinic. In practice as well as online, we strive for excellence through superior patient treatment, education and satisfaction.

Within our website, Salina and surrounding area residents will find all types of health and wellness related information including information about our office and services, chiropractic, back and neck pain, work and auto injuries and much, much more.

We hope you enjoy the information within and share it with others. Again, thank you for visiting our web site and remember to come back often.

Yours in health,

Dr. Jeff Rapp, D.C.
Dr. Maria Rapp, D.C.

Salina, Kansas 67401
Chiropractors
Spinal Educator
Click the animation below to learn more.
NEWSLETTER SIGN-UP
Sign-up for our monthly health newsletter!
RECENT NEWS ARTICLES
Most recent newsletter articles...
Click article name to view.